working mothers
Tips For Working Moms to Have Better Work-Life Balance
Work-life balance may seem a distant dream for many working moms. Here are some tips that may help!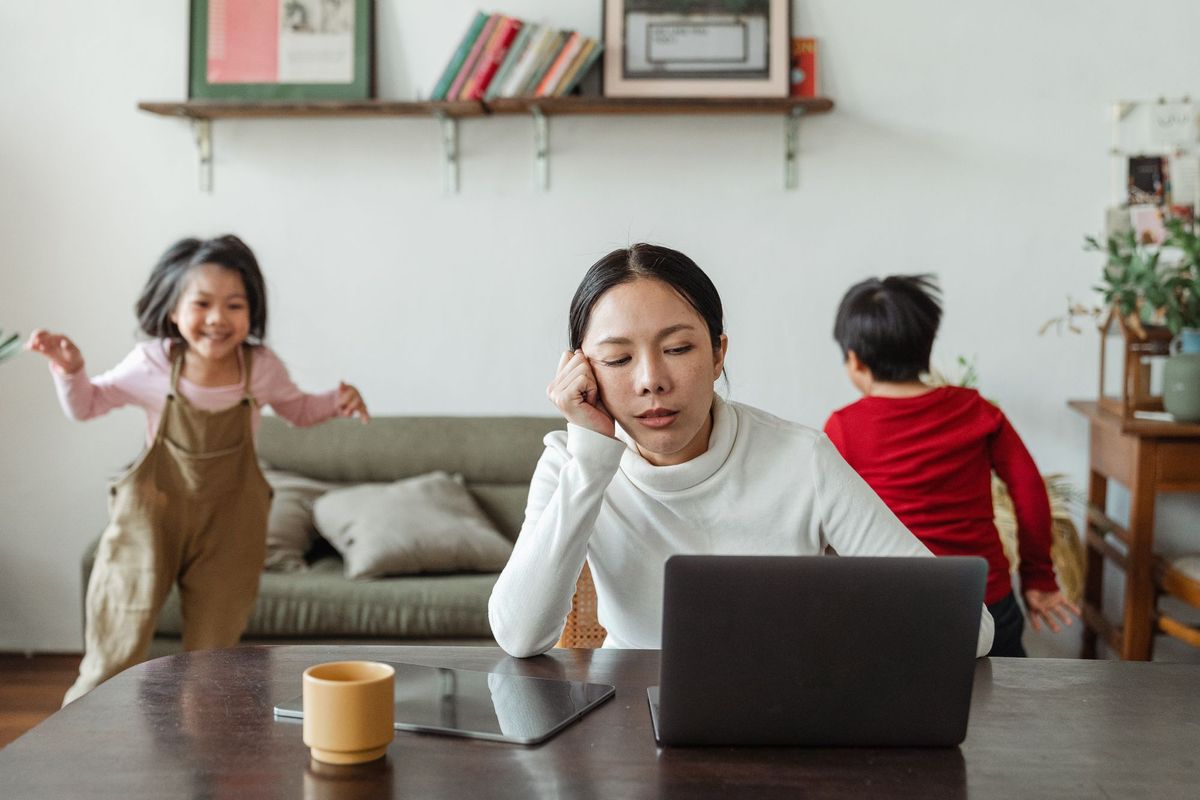 Striking a balance between work and family is never easy for professionals, especially working mothers. If you're wondering how to be a successful working mom when your life is a hectic blur of deadlines, diaper changes, meetings, and playdates– you're not alone. Many women professionals with young children shuttle between constant self-doubt, stress, and anxiety as they strive to achieve the perfect balance between family and work.
Although it might seem unattainable at times, with a few readjustments, you can learn how to be a successful working mom. And Manah Wellness is here to offer you some smart strategies to achieve that balance. Let's delve deeper into some tips for working moms on how to balance work and family.
What is Work-life Balance?
Having a work-life balance enables you to plan, prioritise, and execute all the tasks and responsibilities on both fronts with ease. Work-life balance helps reduce stress, saves you some time for yourself, improves productivity, keeps you motivated, and most importantly, gives you a feeling of satisfaction while you juggle between work and life.
Check out some common work-life balance myths
How the Lack of Work-life Balance Affects Working Moms
Working moms, whether professionals or entrepreneurs, often find themselves stuck in guilt traps. If you are unable to attend late meetings or work on weekends, worrying that you might be perceived as being ineffective or unmotivated is unavoidable. And if you prioritise work, you feel guilty about abandoning your children or family.
Such feelings may often lead to mental stress, anxiety, and depression. Studies, too, show that working mothers are more anxious and depressed compared to non-working mothers due to the constant demands on their time and due to their guilt at being unable to spend enough time with their families and children. But there's good news: you can change that by implementing the following changes.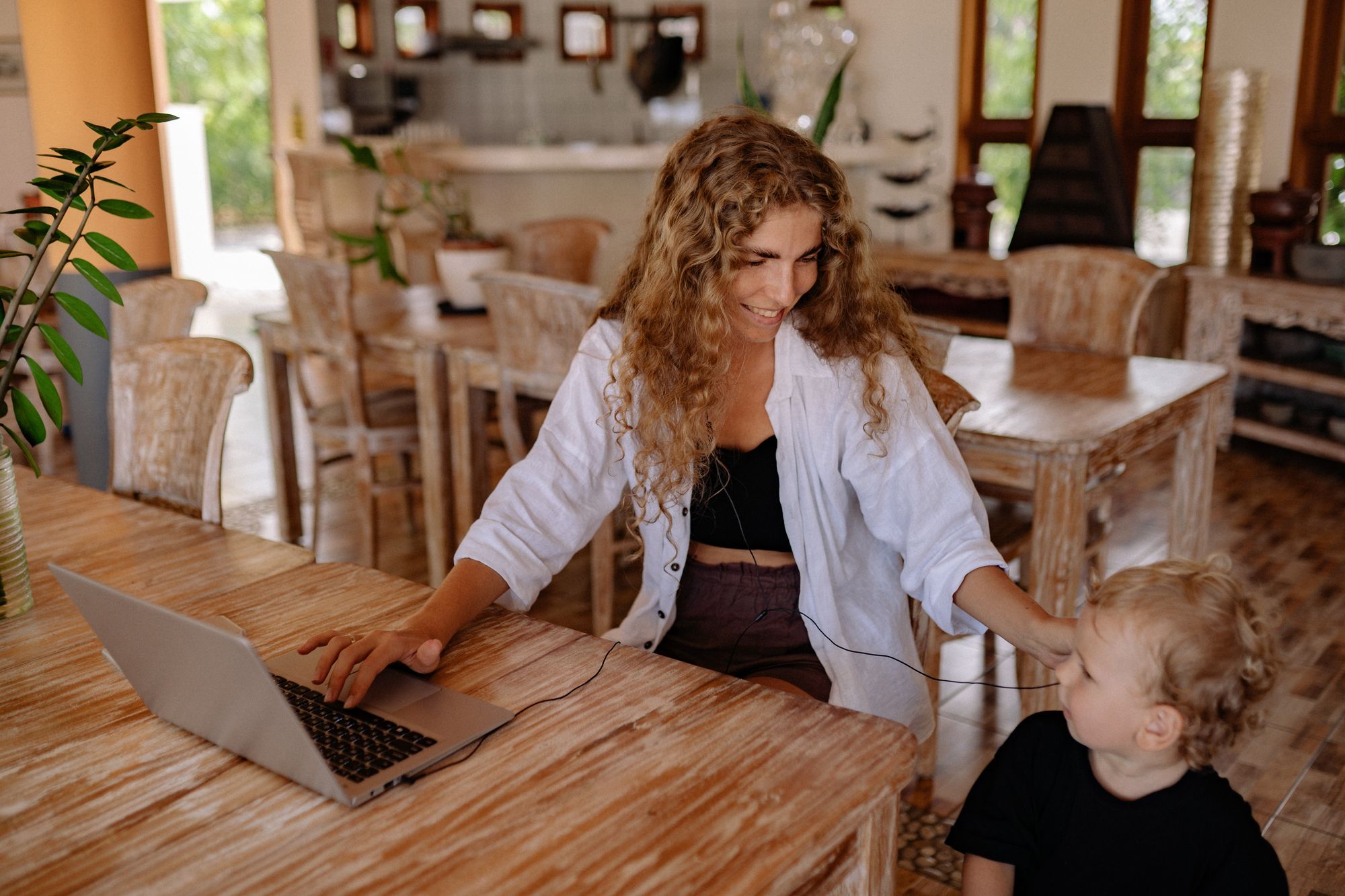 Working Mothers: Tips to Balance Work and Family
The loop of juggling work and family can upend your life. Here are some handy working mom tips on how you can balance work and family.
Set realistic expectations
Stop comparing yourself to other women or to the unrealistic expectations of society. Don't feel pressured to conform to the stereotypical mom who always has everything under control. Being available for every meeting or never needing a day off work is unrealistic when you have young kids who are prone to falling sick.
On the home front, too, you cannot have everybody's lunches and dinners ready every day, nor can you always find the time to help your child complete their homework.
You might feel guilty about not being able to cross all the items off your to-do list but slipping a few things here and there does not disregard your other accomplishments.
Being realistic will help you better assess your situation and get better at being a successful working mom and striking a good balance.
Read how to prevent work stress from affecting your family
Master time management
Managing your time is crucial for achieving a better work-life balance. Plan and prioritise to finish urgent tasks at work and chores at home that require immediate attention, followed by the less critical ones and so on.
Look for time-saving shortcuts such as ordering groceries online, getting stuff delivered at home, scheduling calls while commuting, etc. Time management is among the best tips to be a successful working mom.
Reduce distractions
Whether you are at work or at home, make sure you're making use of your time. Don't let distractions deter you from being productive or spending time with your family. Every moment of your time matters; so, monitor and eliminate all distractions.
For example, schedule domestic chores like tutoring kids or ordering groceries for after work, so that you can fence off your working time. Similarly, set clear schedules at work and in case you are not available on certain days or times, inform your colleagues in advance.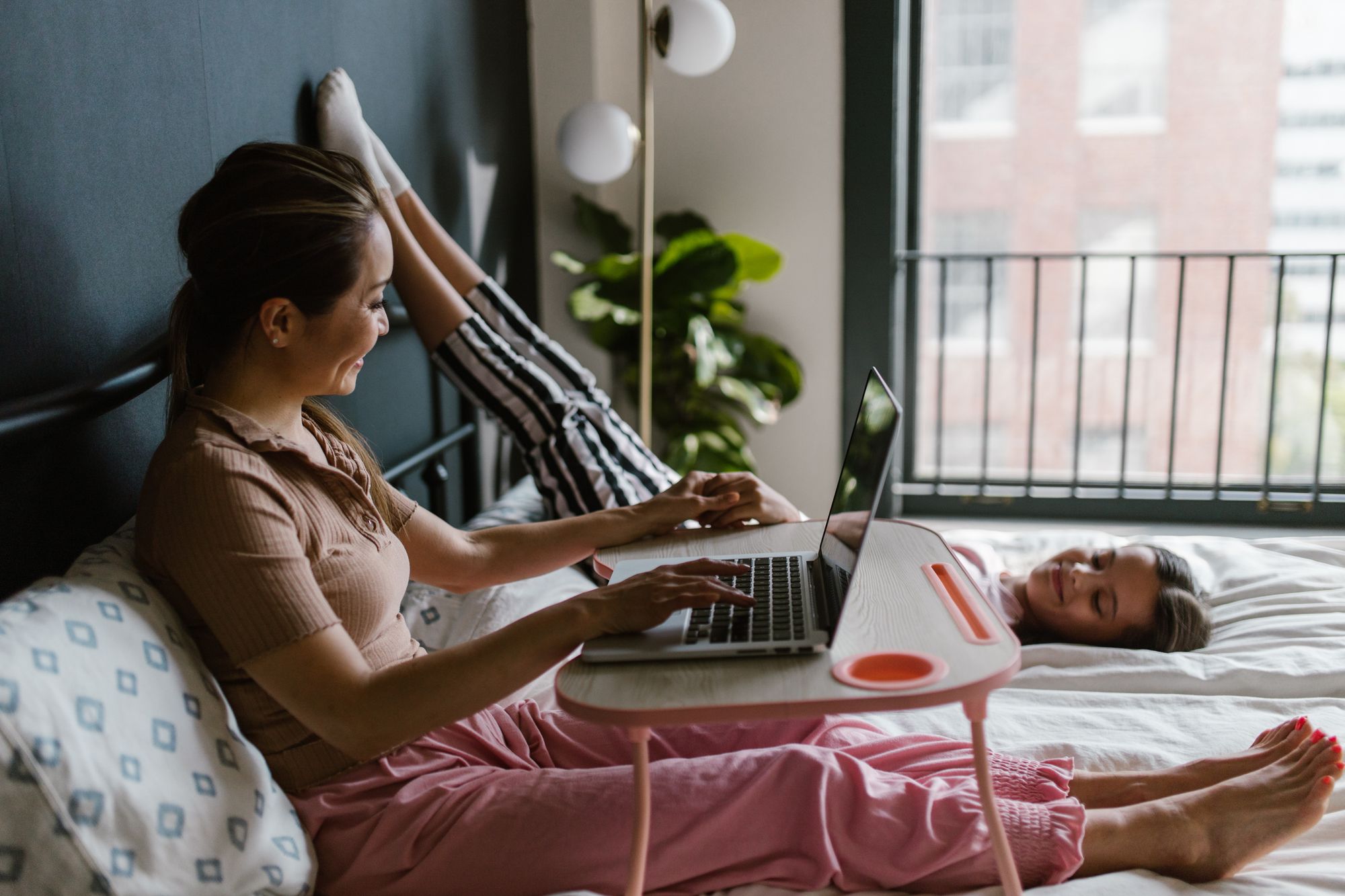 Stay organised
Staying organised is one of the most important working mom tips for effective time management and work-life balance.
Maintain a calendar to mark upcoming events such as birthdays, doctor appointments, vaccination schedules, parent-teacher meetings, etc., to stay ahead and not miss out on anything.
You can use mobile apps or e-calendar to set reminders so that you don't have the mental burden to remember everything. It will help you streamline your priorities and manage your work and family.
Take out "me time"
Getting up early and taking at least 30-minutes of time for yoga, meditation or exercise helps keep you in good shape and reduces your stress levels. If you are a morning person, you can also utilise the morning calmness to plan your day.
If you are not a morning person or have to attend late-night meetings, find another slot to take time for yourself and indulge in activities you enjoy.
Read the article on Wellbeing
Maintain open communication with your employer
Maintain open communication with your manager or employer regarding your work preferences. Ask for flexibility if needed. Being transparent about your family commitments and your contributions at work will help your employer understand your situation and offer an effective solution.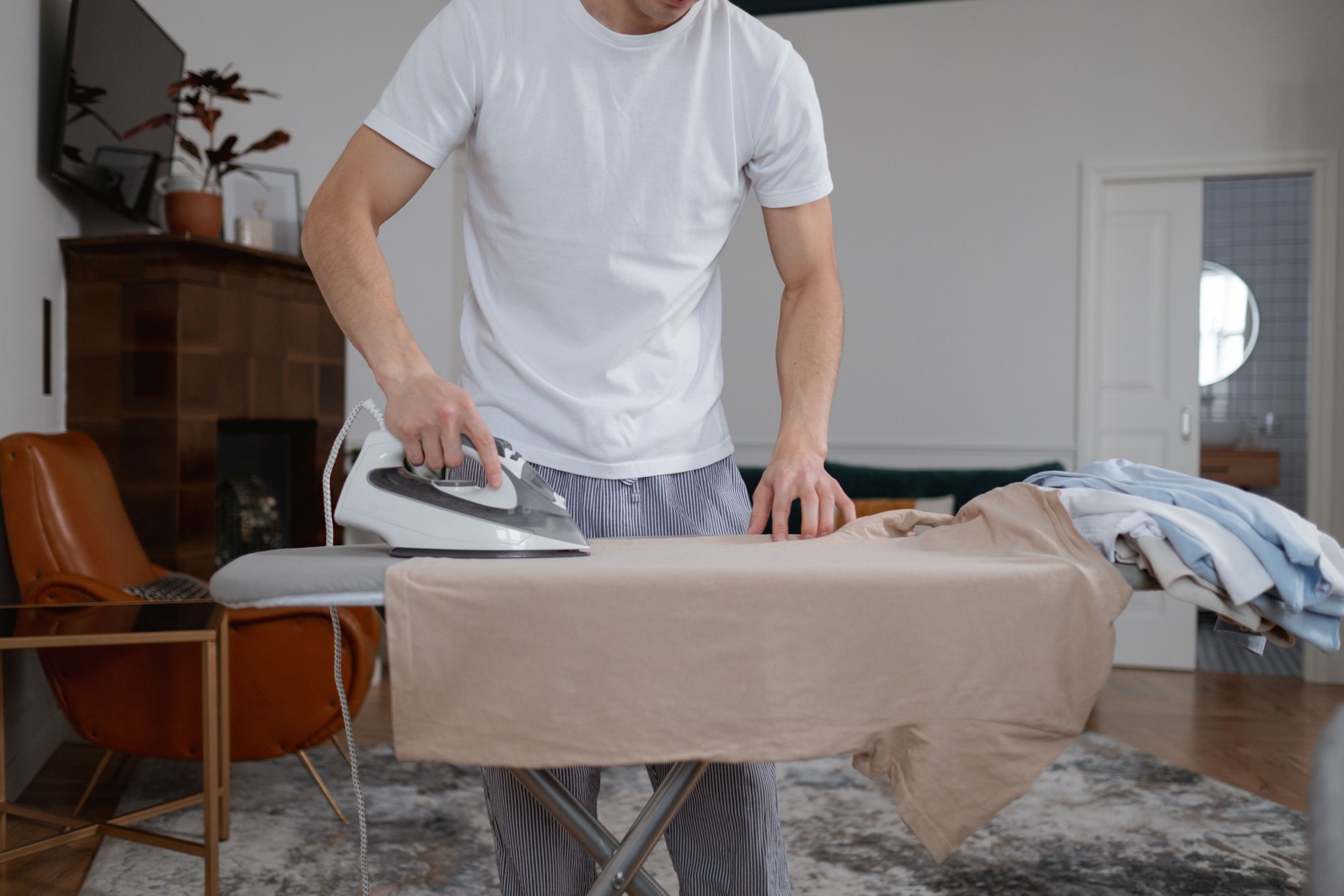 Divide household work
Household work is everyone's responsibility. Openly discuss with your partner the household chores that need to be done, and divide them based on your preferences or schedule. Or consider getting additional domestic help to ease the burden on your time.
Bond with your partner and kids
Find time to bond with your partner and make your relationship a priority. It will give your life a purpose and a fulfilling experience. Going out on dinner dates, movies, etc., will keep the romance rekindled and your relationship afresh.
Spend time with your kids and play games with them. This will take away all your stress and lay the foundation for a stronger family bond.
Find a good childcare provider
Look for a childcare provider for your kids that you can trust. It could be your parents, in-laws, a nanny, or a daycare centre.
Having your kids with the childcare provider will give you free time to focus on your work and manage household chores while the kids are being taken care of.
A good childcare provider offers a safe environment for the kids' upbringing and has flexible timings that can match your work schedules.
Try Manah's free emotional wellbeing assessment now!
Let go of mom guilt
Social pressure and judgement associated with prioritising work over kids often lead to feelings of "mom guilt". Don't get consumed by this; instead, focus on the positives and appreciate the contribution of your work. Remember, you make the best decisions for yourself and your family.
Work-life Balance is a Journey, Not Destination
Being a working mom is about a constant balancing act, and mistakes and course corrections are inevitable on this journey.
Leaving your children at home is one of the most difficult things to do, particularly when they're little. We understand the toll it takes and therefore brought you these working mom tips to help you balance your work and family commitments. The best thing you can do for yourself is to understand your capacity and set realistic expectations. Being able to do everything is a myth; you really don't need to keep struggling over it.
At Manah Wellness, we provide innovative tools and professional support to dynamic startups, emerging businesses, and trusted brands. Browse our vast range of services and resources to support wellbeing and growth:
Wellbeing Ambassador Training Programme for Corporates
Wellbeing challenges for high-performance teams
Virtual onboarding best practices for 2022
Employee motivation strategies to maintain team morale