stress
How To Prevent Work Stress From Affecting Your Family and Relationships
Try out these work stress management tips for better work-life balance.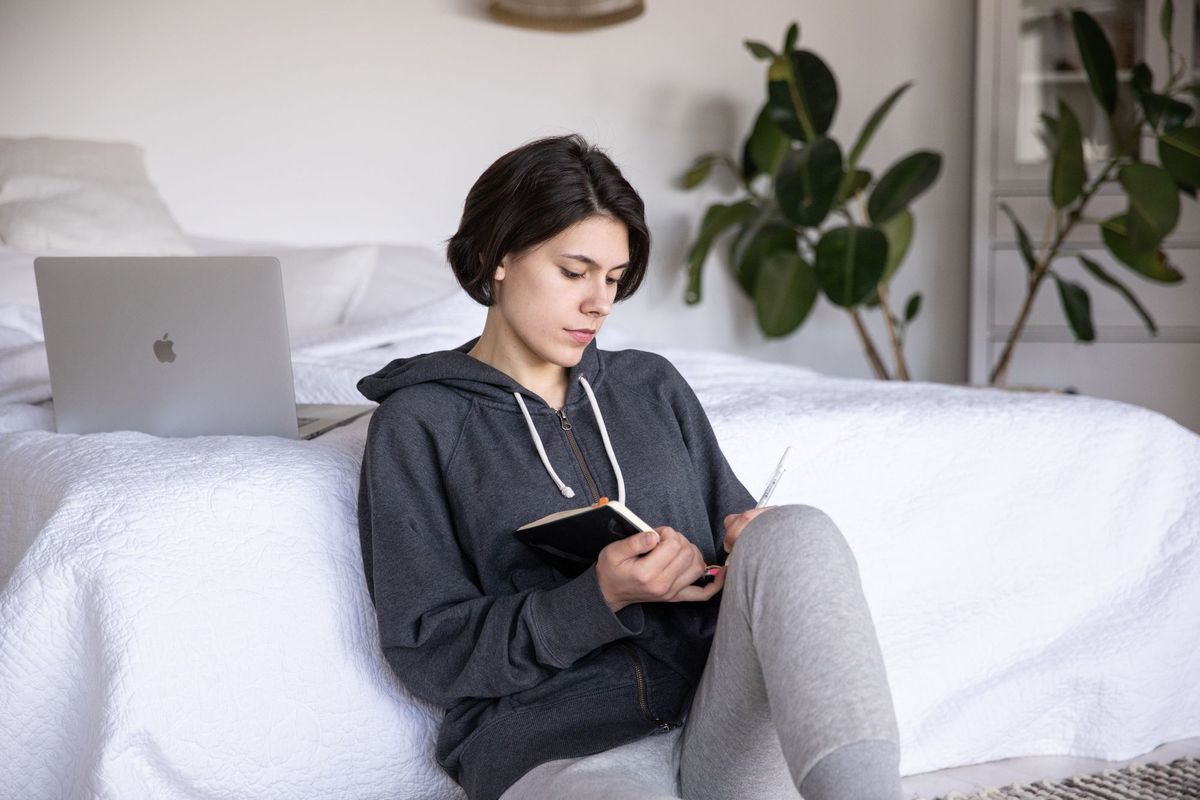 Stress arising from work has many potentially damaging effects on our well-being. In addition to its impact on our mental and physical health, prolonged stress can also affect our relationships with close friends and family. If you don't learn how to handle work stress, it can aggravate and turn into serious health conditions like coronary disease, diabetes, depression, anxiety, etc.
While we all would love to have little to no stress in our working lives, that's not always possible. It's far easier to control how we perceive stress and the way we deal with it. Work stress management may be extremely simple when looked at from a distance, but it requires consistency and dedication to follow through with it. Here are some tips that could help.
Mark a specific time and location for work
Research states that stress levels are much higher in workers who bring work home than those who don't. If you work from home, household chores and family responsibilities are more likely to get mixed with work. However, this can cause stress and distraction. Work only in your home office, or from your work table, and mark that space as a "no access zone" so that children do not disturb you when you're in the middle of work. A distinction marked by location and time allows your brain to process the distinction between work and fun fairly easily.
Put a digital distance between work and personal gadgets
Separate the gadgets or tools you use for work and personal use. For instance, you can use separate phone numbers or mobile devices for business and family. Make your working hours/ availability known in advance to your colleagues, and keep the other device or number turned off during all other times. Make this a habit and see the results.
Take this a step further and use separate computers, or at least different browsers, for your home and work-related browsing in order to create that physical separation.
Follow a routine
For better work stress management, set clear and strict hours for everything. This is essential to prevent any overlaps between work and leisure.
When logging in to work, make sure all personal/leisure activities are kept at bay, and vice versa when spending time with family and loved ones. Clear expectations and boundaries help you manage both aspects of your life better and also allow you to enjoy some time to yourself. Set aside some hours for self-development, relaxation, growth and hobbies. Doing so will enable you to devote full attention and time to your family, work and self.
Have a daily work-ending ritual
Having an end-of-day ritual or routine has also proven helpful for many. This could be anything from a short exercise session, a walk, or even your journey back home from the office. Listening to music, reading a book or going grocery shopping (if you enjoy that) are some of the ways you can build a work-ending ritual.
This activity gives your brain the time to relax and drains away from the fatigue from work so that you're prepared for a relaxing time at home with family.
Build a stress relief system at work
Whether it is a support group at work, a therapist, or a work friend, having someone to share work-related issues with can reduce a great deal of stress. It is when we bring this stress back home and to our partners that it creates tension and adds burden on our loved ones (which isn't theirs to carry in the first place).
Having healthy boundaries and establishing strong relationships with those who support you in times of distress can really improve your mental health, and eventually personal relationships. This is one of the most effective methods of work stress prevention.
Try yoga/exercise at work
Yoga and certain exercises are common stress-busters. Check this link for some workplace-friendly poses that can give you the break you need, without having to get up from your chair.
Such simple yoga poses and exercises are great for work stress management. Don't be misled by the fact that they are only 5-minute routines. When done regularly, they are as effective as any other forms of workout. Not only do they relieve stress and tension, but they also boost your mood, and improve productivity and efficiency.
Recharge
Working long hours can get stressful. Taking frequent breaks during your workdays, or occasional mini-vacations always helps. While 15-minute breaks after two or three hours of work can help bring focus to your day-to-day work, taking longer vacations away from work can help you recharge and refresh your mind and body.
Build a hobby
Practising relaxing hobbies are great for work stress reduction, higher creativity and better mood. Hobbies allow you to explore your areas of interest, give you time away from work and household responsibilities and allow you to spend some time doing the things you love. These are essential to build yourself and contribute meaningfully to your personal relationships.
For those in leadership positions, some of the tips given here can be especially helpful to deal with stress.
We hope our article gave you some perspective on tackling your stress and not letting it impact your relationships negatively. For more such content on how to handle work stress, keep reading the Manah Wellness blog.