internal communication
Improving Internal Communication at Workplace: A How-to Guide for Employers
Workplaces thrive on smooth and constant communication, and organisations that recognise this fact can break silo-isation and enable teams to work collaboratively and cohesively. Use these tips to improve internal communication at your business.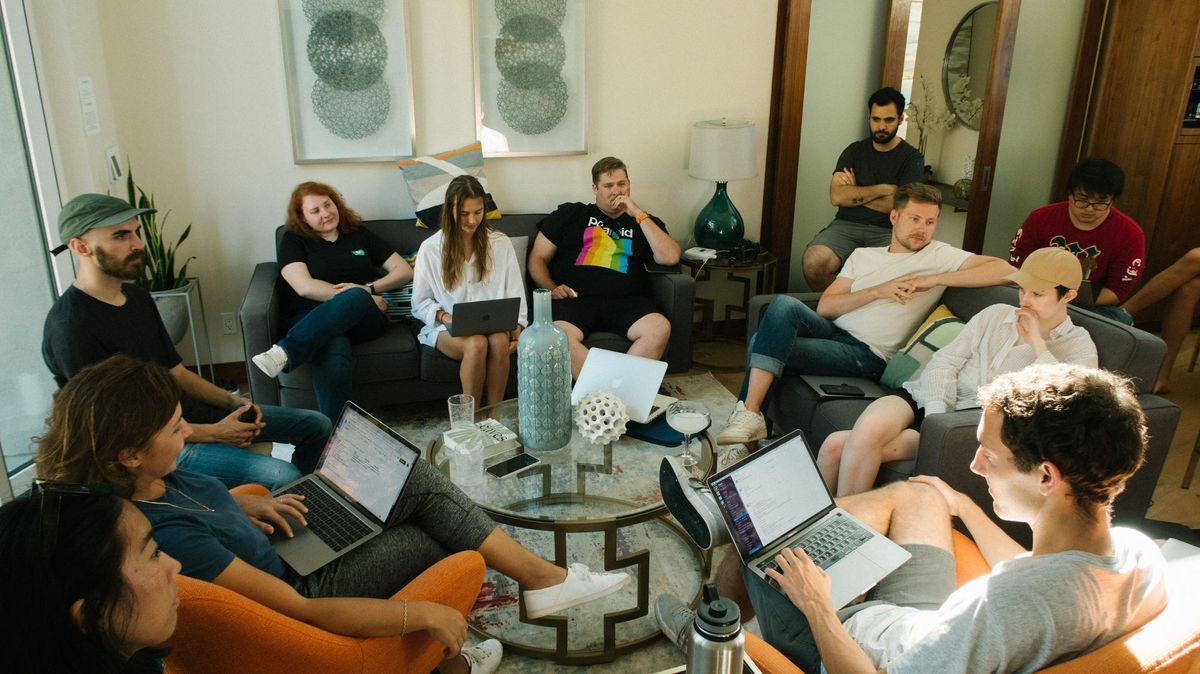 One of the biggest challenges faced by every business is how to improve internal communication in terms of relevance, quality, and frequency. Poor internal communication can affect productivity and employee satisfaction, which could eventually translate into poorer customer experience and sales. According to research by The McKinsey Global Institute, productivity improves by 20-25% in organisations having 'connected' employees. Therefore, good internal communication within your workplace is critical.
What is internal communication?
The goal of internal communication is to ensure that information flows smoothly between all departments and coworkers inside a business. It is absolutely key to maintaining company culture, employee engagement, optimising efficiency, and instilling a sense of ownership.
Internal communication ensures that all employees have the relevant information in a timely manner so that everyone can perform their job easily and effectively.
Why is internal communication important?
Improving internal communication in the workplace should be a top concern because it
Increases staff motivation and productivity.
Improves the flow of information
Enhances employee satisfaction
Clarifies objectives and goals
Brings people together in the face of crises
Assures transparency and trust in the organisation
Promotes the company's ideals and culture
Allows for feedback and creativity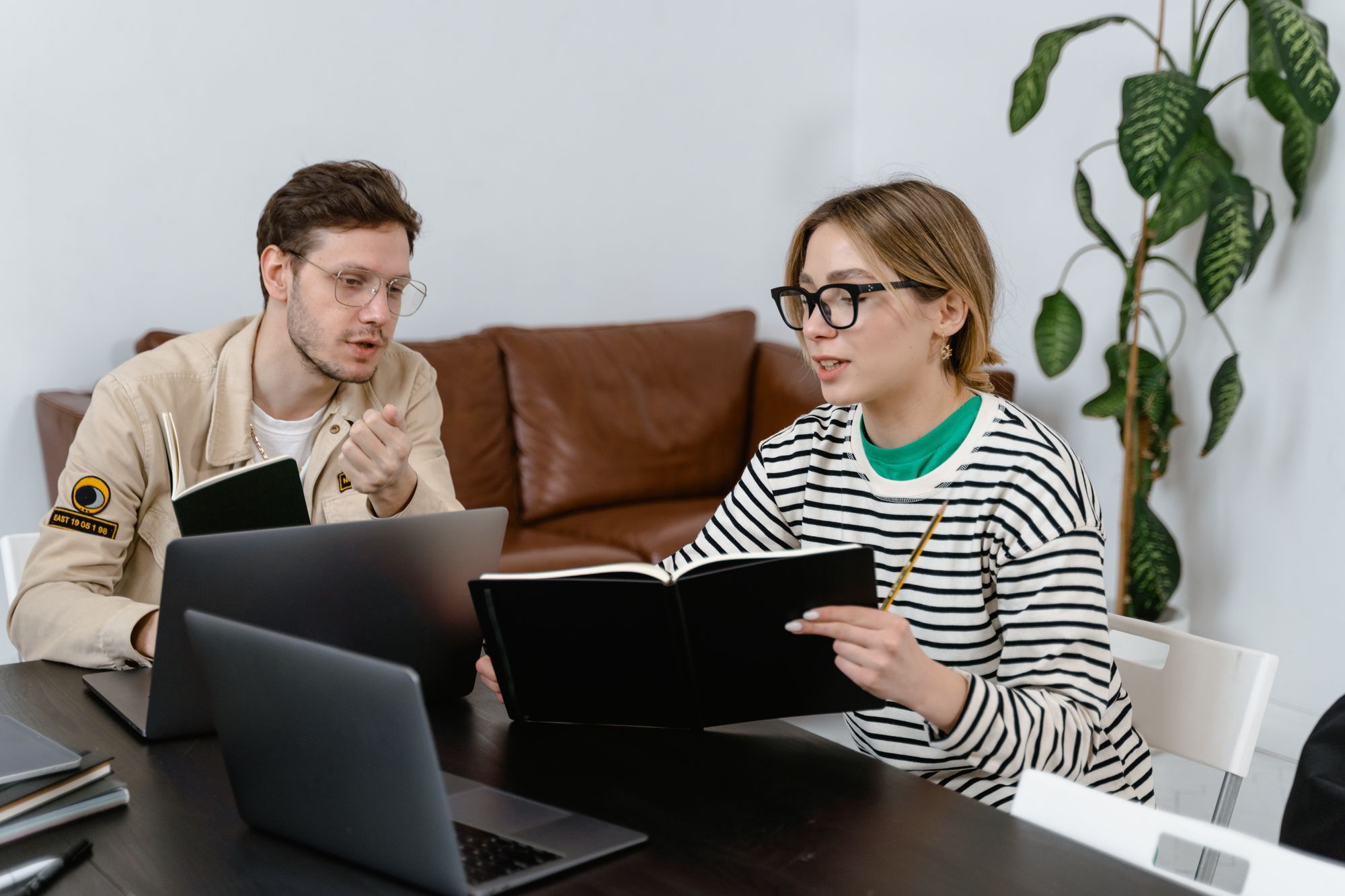 How to improve workplace communication
Appoint a clear owner for internal communication
Employers must have a designated team whose job is to improve internal communication. This team will be responsible for the following tasks:
Developing and implementing the organisation's internal communication strategy
Managing the communication channels – intranets, newsletters, events, etc.
Educating and training employees on the company's culture and values.
Improving cross-team and cross-department communication
Holding regular meetings with managers to discuss communication gaps or potential issues - e.g., changes in company policies or benefits, remote work, layoffs, etc.
2. Analyse your present internal communication strategy
Update your internal communication strategies with the current needs of your company. No matter how well you promote your business and services to the external audience, your efforts will come to naught if your employees do not believe in the brand, and do not know how to communicate effectively with each other.
Hence, map out the internal communication methods and platform used by your company. Determine which method is effective and works for different internal audiences and teams. Also, consider having multiple points of contact who will be responsible for ensuring that every person in their respective teams is aware of crucial business information shared by the company.
3. Institute regular check-ins between managers and employees
It's important for managers to regularly check in on their employees now to make sure that they're on track with their projects and have the tools and resources they need.
You can do this by encouraging team leaders and managers to have regular meetings with their teammates. By incorporating this check-in time into their regular schedule, managers can give employees clarity and feedback and understand the issues the latter face. Regular check-ins help teams spot problems and fix them before they turn into unmanageably larger issues.
4. Revamp your employee onboarding process
The onboarding programme that new employees undergo is their first real internal communication after joining, which is why it's critical to get it right
The key to a stellar onboarding programme is ensuring that the new employee understands how their role fits into the overall structure of the company and its vision and goals. It should excite the new employee and get them comfortable in the work environment.
Ensure that you communicate regularly with new joiners about company culture, policies, values, and so on. Encourage them to meet and interact with their co-workers and assign a mentor if needed. Give them opportunities to build connections and communicate across teams.
Also read: Virtual Onboarding Best Practices to Make New Hires Feel Welcome
5. Use an intranet to improve internal communication:
Intranets are social networks used by organisations for communication, collaboration, and assigning tasks within the workplace. They are immensely popular today. Having an intranet as a part of your digital workspace can do wonders for workplace productivity and smoother communication.
Intranets help employees share information company easily and allow team-mates to respond quickly to urgent requirements. It is also a source for reinforcing values, rewarding and recognising employees, and building a more cohesive culture.
6. Have an open-door policy
An open-door policy is one that really encourages open communication among employees of different hierarchies. It helps to increase productivity and morale. When your employees know that they can approach you whenever they need to, there will be greater loyalty, trust, and transparency within your team. It also creates a healthier environment for employees to work in.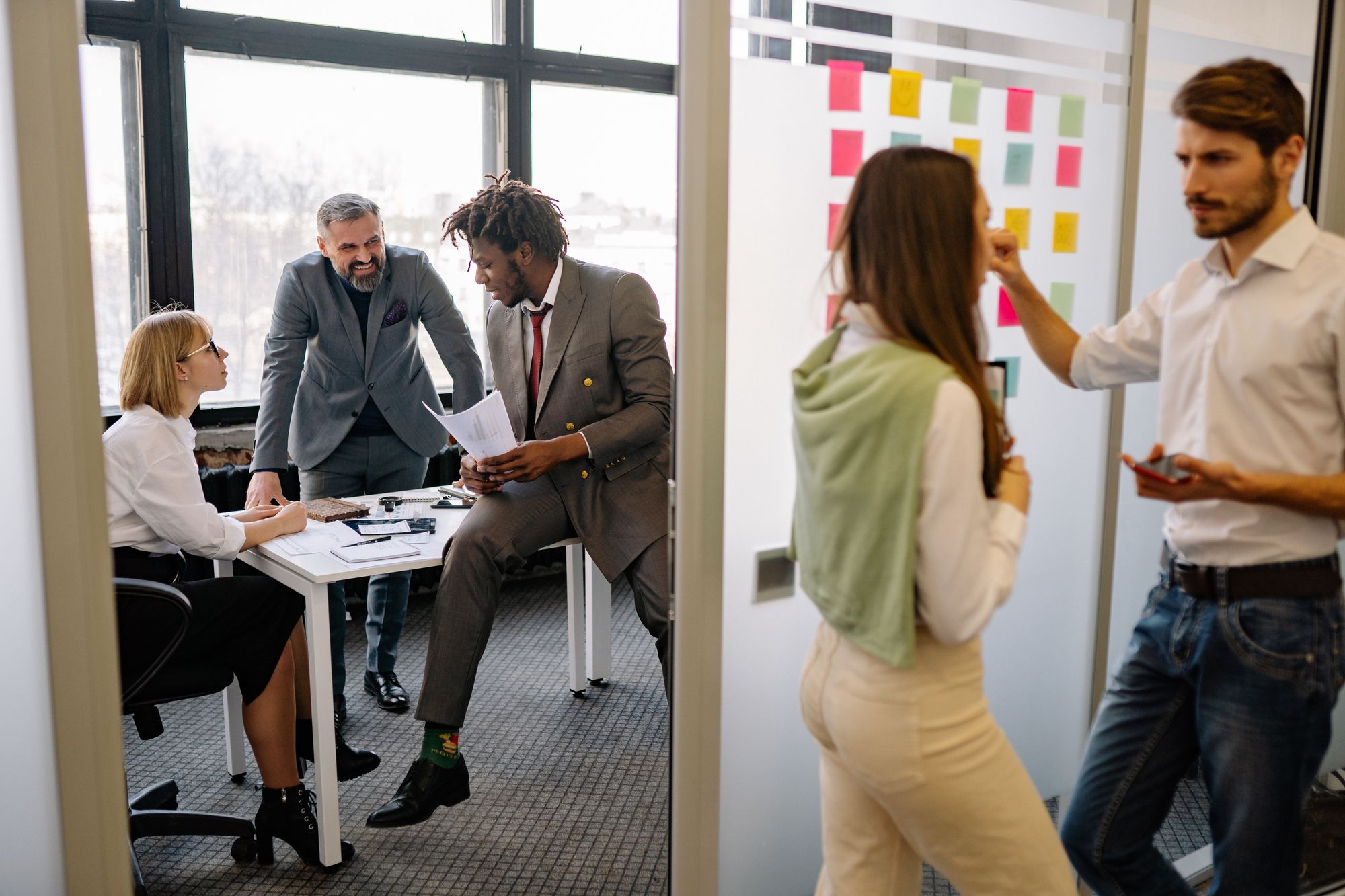 7. Acknowledge and reward employees regularly
Regular feedback is vital for good performance, and positive feedback in the form of rewards and acknowledgement can do wonders for people's self-esteem and motivation. Hence, a key part of improving internal communication is giving praise, rewards, or recognition when it is deserved. This can be done with a simple "thank you" or even a bonus or promotion. This also incentivises other employees to improve their own performance.
Also read: How to Give Feedback to Employees for Triggering Change
8. Conduct employee surveys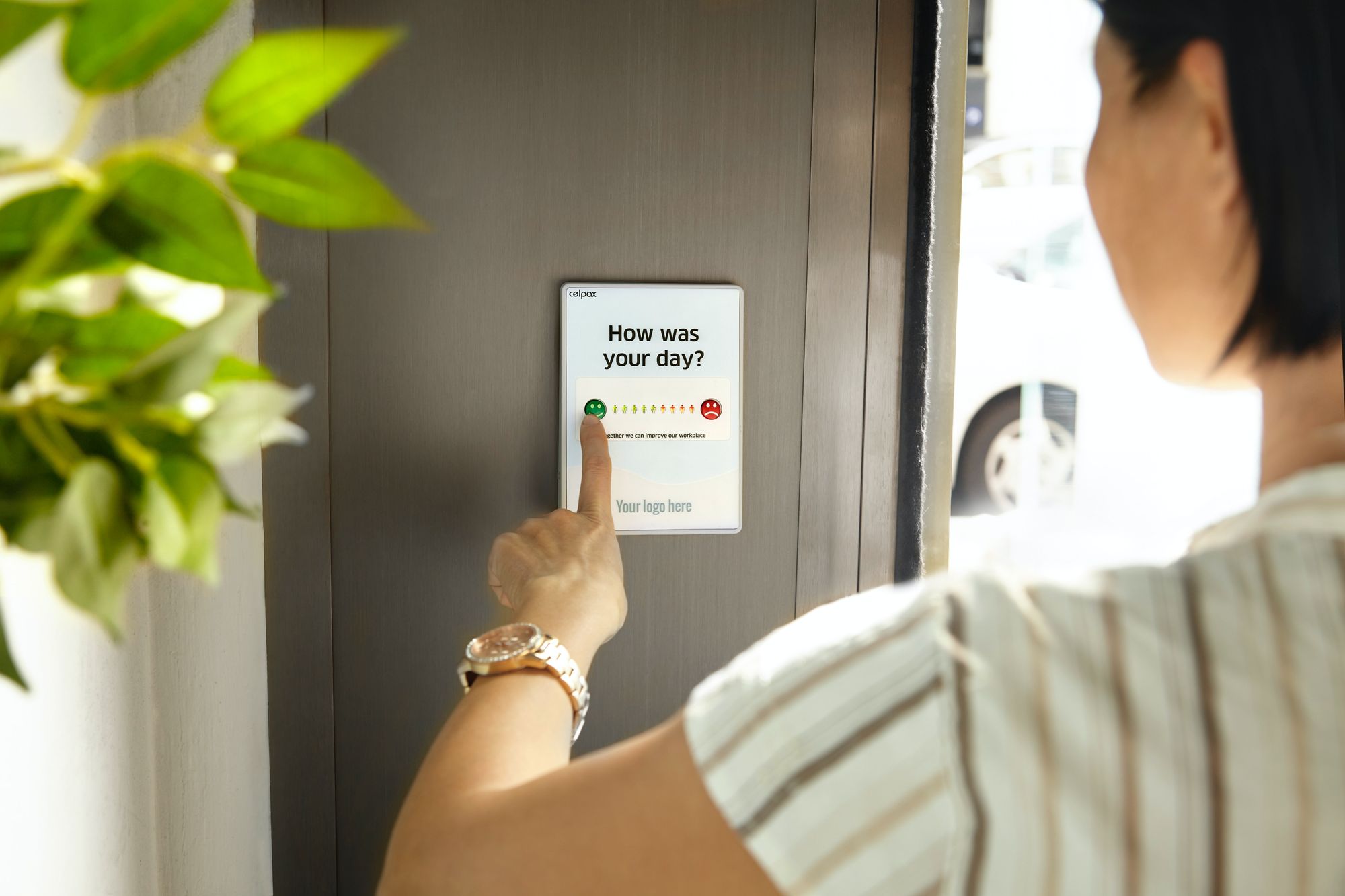 Surveys are a good way of getting feedback from employees on whether the current internal communication system is working, and where they feel there is room for improvement.
You can conduct a survey via email newsletters or an anonymous poll that they can participate in. This will help you understand whether your people currently feel supported or not and what you can do to address any existing gaps.
9. Interface between leaders and employees
Create platforms for organisational leaders to interact regularly with people. These platforms could be townhalls, webinars, live events, or offsite retreats. Hearing important information – for example, why certain decisions are taken and how they affect the business – straight from the leaders' mouths is far more effective than getting this news through impersonal emails. It's also a good opportunity to keep people updated on company goals and achievements and let them ask questions or give suggestions directly to the top authorities.
10. Plan a retreat for your team
Internal communication isn't just restricted to in-office communication. Work retreats are a great opportunity to recharge and revitalise your staff in a different environment. Such retreats help teams to know each other better, away from the high-pressure office environment. It is also a good opportunity for you to reinforce the behaviours and values your company encourages.
Try Manah's Work Wellbeing Retreats
Having clear and constant communication between employees and teams is important for any business, but it can be hard to achieve. There are many different ways that we discussed above that can be used to ensure that your employees are in contact with each other as often as possible, which will keep your business moving forward. We hope you found it helpful and are now well aware of how to improve internal communication.
---
Are you an HR or business head, an entrepreneur, or a team leader? If the well-being of your team is a priority, Manah can be your go-to partner. Do check out our services:
Wellbeing Ambassador Programme
Wellbeing Assessments for Employees
Employee therapy and counseling
Wellbeing challenges for organisations.