Leveraging Wellbeing Champions For Your Mental Health Program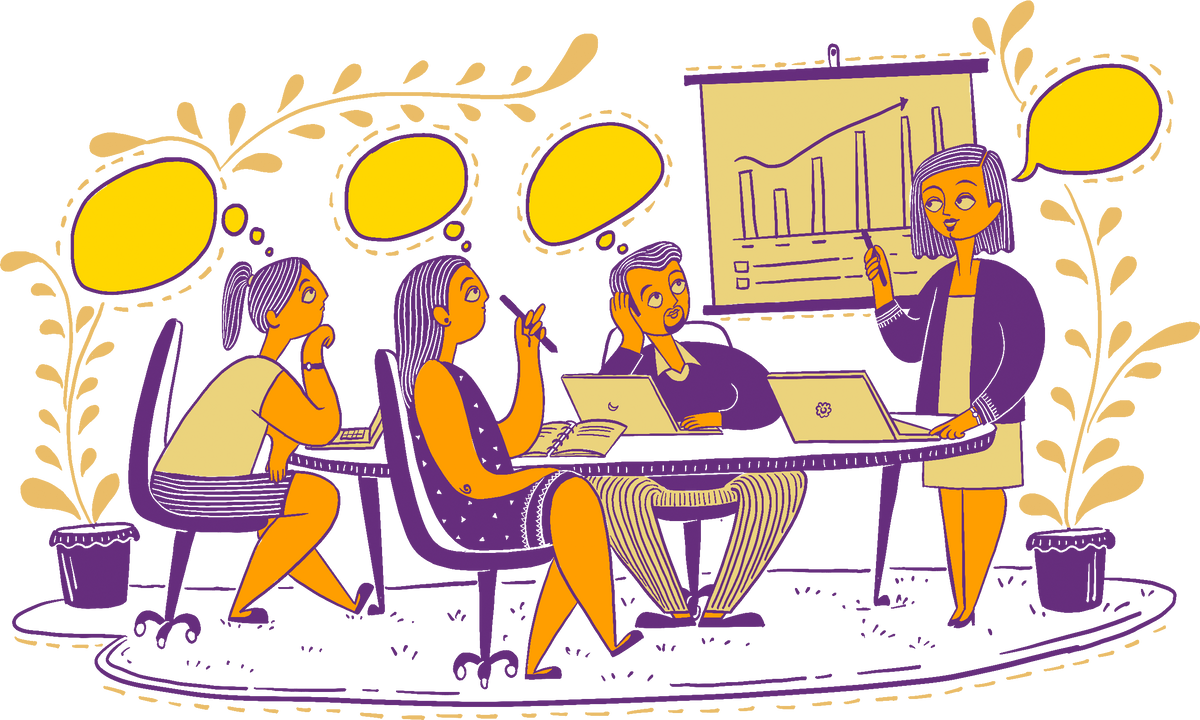 Good mental and physical health of employees contributes to higher output, better retention levels, and lower absenteeism. Creating an organizational culture of wellbeing requires commitment and sustainable efforts, carried ahead by all members of the company, which will definitely yield results for your organization, as well as the workforce that propels it.
Your employees believe that management has a role in their health management, but may not want them to step in directly. In this regard, creating a team of Wellbeing Champions or Mental Health allies/ ambassadors is a wonderful way to develop an organizational atmosphere where help-seeking is normalized and people have access to resources at the right time.
A wellbeing champion is any employee who believes in the importance of the mental and physical wellbeing of their peers and is motivated to communicate with peers, identify signs of distress, offer comfort, and emotional first-aid, and encourage the distressed individual to seek professional support for long-term healing and growth.
Wellbeing champions are crucial for your suicide prevention gatekeeping efforts as they:
Can offer comfort to distressed individuals and create systems of care for them within the organization
Help access different forms of professional support by destigmatising seeking help
Can involve management where needed, with the consent of the employee
Can check for the effectiveness of programs and solutions and can implement live feedback throughout the year
They foster peer support and give a voice to employees.
It is essential to note that Wellbeing Champions are not a replacement for mental health services but complementary to it.
They are not a counselor or a therapist and must not be expected to work as one. Instead, Wellbeing Champions will be mental health advocates you have in your company.
However, you must keep certain things in mind when training enthusiastic employees to get the best out of this initiative.
It should be a voluntary position
Avoid nominations and do not force candidates to share their stores. The time spent on this must be accounted for either within company time or at least through written documentation. Explore some incentives to keep Champions motivated to continue their roles with enthusiasm.
Evaluate their readiness
A mental health counselor must speak with candidates to understand their coping skills and support systems, the risks they are vulnerable to, and how they hope to support others. Even better, get a risk assessment done to evaluate their emotional wellbeing vitals, resilience skills, coping skills, and emotional regulation capabilities, using an expert wellbeing provider like Manah Wellness. Our range of emotional health assessments and 1:1 check-ins with psychologists can give you the information you need to determine the right fit for the Wellbeing Champions training.
Mental health advocates must be equipped
With skills from self-care to empathizing with others and providing psychological first aid. There are structured training programs that teach the basics of being mental health advocates at work that should be free, mandatory, and regularly conducted. Take a well-informed approach by bringing in Manah's experts to train your Wellbeing Champions. Our Wellbeing Ambassadors program is a 16-hour experiential learning program that provides A-Z of everything there is to know about offering emotional first-aid to a fellow human in distress.
Be inclusive
Have diverse champions that offer genuine representation. This includes people of all genders, and different mental and physical health concerns and abilities. Serving minority communities serves the majority too - when you focus on opening conversations on gender sensitivity and inclusion of all abilities, it stigmatizes conversations and seeking support for all. Also try to include: people from different departments and roles, varied age groups, parents and non-parents, and senior members of the organization.
A 2019 study conducted by the Mayo Clinic revealed that employees whose organizations implemented a Wellbeing Champion program responded more positively than employees from organizations without Wellbeing champions on employee engagement, satisfaction, and overall wellbeing. This further highlights that wellness should be a shared value across the organization and not owned by one person or team.
So here are some ways to build a Wellbeing Champion network:
Have Monthly Wellbeing Champion meetings and Quarterly orientations as well as weekly/ bi-weekly email check-ins
Have a distribution list for sharing ideas and inspiration
Recognize Wellbeing Champions with certificates
Incorporate senior leadership support and work with HR recommendations
Demonstrate (and celebrate) progress through positive feedback and improvements in performances
Ambassadors are part of the community, and therefore, are ideally placed to become your organization's first responders to any emotional health crisis. In essence, wellbeing ambassadors become the emotional anchors of these communities.
To get your Wellbeing Ambassadors trained by experts, get in touch with us here.