How to care for suicide-ideating employees in the remote workplace?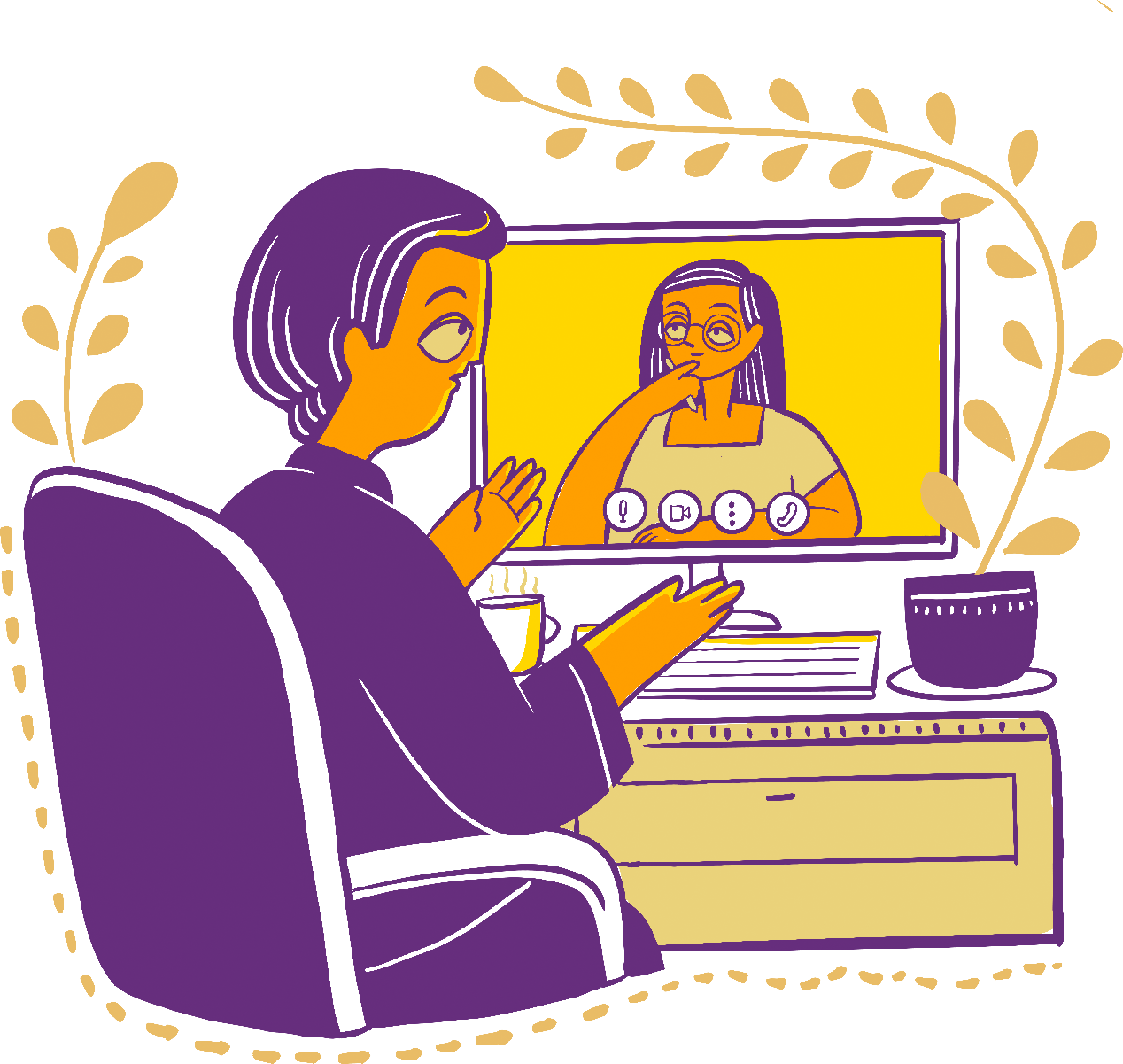 With the rising preference for working remotely, you must be mindful of the certain negatives that come with it. This may include mental health-related issues which may lead to suicide ideation for employees. As a people leader and a team member, it is important to be empathetic and supportive of employees during this difficult time.
This article aims to guide you when dealing with remote employees whom you suppose are actively, or passively contemplating suicide.
Let's understand how remote working leads to isolation, and deprives employees of regular, coincidental encounters with their peers, unplanned meet-ups, get-together, and socializing, and how you can ensure they receive social support and professional help at all times.
Cons of working remotely and in isolation
In a recent MMBI study, results indicate that 65% of remote employees report mental health as an issue, a significant increase from 42% a year ago. Additionally, 73% of these workers reported feeling isolated as compared to last year's 68%. This rise in feelings of isolation may contribute to mental health issues as well.

Limited face-to-face interaction: Working from home mandates all communication be held through digital platforms, allowing minimum time for heart-to-heart conversations. This can limit personal interaction and, in turn, induce feelings of loneliness.

May feel excluded or withdrawn: Communicating through online mediums can be challenging from both ends. If you have a hybrid workforce, it's easy to miss out on your remote-working employees for impromptu in-person meetings. Even in a completely digital workplace, staring at screens and not having real interaction with anyone can take a toll on someone already suffering from emotional turmoil.

Difficult to ask for help: Working remotely disables opportunities to interact with fellow colleagues and foster connection. This can make it difficult for the individual to ask for help.

Now, let us take a look at how to spot employees struggling with mental health.
How to detect signs of suicidal ideation among remote-working employees?
With the lack of in-person communication, detecting signs of emotional distress can pose a challenge to many. Here are some signs of emotional distress among remote-working employees that you need to look for:
Non-verbal cues online
A sudden dip in communication through messages or calls can be a strong indicator of an issue. They may not contribute as much in meetings anymore. Additionally, they may take more leaves than usual and have a delay in work submissions. You may also notice them citing excuses to drop out of meetings, or commitments, join them late, or be awfully quiet without contributing much.
Interactions with teammates
Check on their interactions with their teammates. Has their collaboration with other teammates declined? Are they having limited communication or being short with them lately? If so, this might be a strong indicator of emotional distress.
Offering help remotely
Once we have detected the employees that require assistance, how do we approach this sensitive topic? There are several steps an employer can take to prevent suicide in their remote working employees. Below are a number of steps that can and should be taken when tackling the concern:
Proactive check-in
You need to step up to reach out to your employees and check on their wellbeing. Have regular one-on-one meetings and catch up on non-work related topics. Be genuinely interested in their wellbeing, request them to be present for a video meeting, and create a space to look at each other face to face. This can show the distressed individual that there are people outside their shell who care about them.
Giving them the space required to speak may provide them with an opportunity to inform you of their struggles.
Risk assessment
To know how to tackle suicide ideation in employees, you must know to what extent this issue has grown. Gently inquire about any stressful life incidents they are going through and how you can help. You may also ask about their suicide ideation and behavior. Be careful to approach this question gradually after gaining their trust.
Harness communication
Foster communication with and within the teammates on non-work-related topics. Have a casual, fun team meeting where everyone shares a heartwarming memory or stories of how they overcame a difficult time. Subtly ask all teammates to share a bit about the distressed employee's strengths and how their contribution helped them overcome more than one jam.
Provide them with the opportunity to talk
Reach out to them and have one-on-one calls. Employees may struggle with opening up, this will result in silences and fumbles. It's important to be patient and allow them to finish. Keep any disturbances away during the conversation. This will provide them with a safe space to vent.
How can Manah help?
Manah can assist employers in tackling this serious problem amidst employees working remotely. There are a number of things we provide to promote the well-being of employees:
Emotional health assessments: This holistic assessment will help recognize that employees are struggling with mental health problems and reveal suicide risks your employees might have.

Manager's wellbeing training: Train managers to tackle emotional well-being struggles in their employees, offer emotional support, and refer them to mental health professionals.

Helpful well-being resources and materials: We provide an abundance of resources and materials you can remind them to take care of their wellbeing with simple techniques, and ensure they're supporting themselves.

Trauma-informed counselors for counseling: We have expert counselors who are well-equipped to handle specific trauma-related issues your distressed employees may be facing. Discreet, safe, and confidential counseling support for your employees to avail anytime.

24/7 helpline: We have a helpline available round the clock for your employees, offering multi-lingual support and counseling support anytime they need it. For emotional crises or ongoing needs, we offer help readily.

Suicide prevention gatekeeping program in partnership with the QPR Institute: The program has been designed to train employees on how to spot suicidal signs, support one another in distressed times, refer them to a therapist, and ensure they do not make an irreversible choice.
Conclusion
It can be difficult to reach out to remote working employees struggling with suicide ideation. One must tread carefully as employees are extremely vulnerable during this time. Sudden inquiry about their well-being can make them feel that their privacy is being violated.
You need professional help to tread carefully, whilst also ensuring the distressed employees receive help at the right time.
Talk to us today, and let us set up a step-by-step suicide safety plan for your workplace. If you already have one in place, refer to this guidebook and check if you have all the essentials.
If you'd like to bring us on as your holistic wellbeing partner and never doubt your employees' wellbeing again, contact us now.