world mental health day
Experts and Influencers On How Mental Healthcare Access in India Can Become Fairer
Mental healthcare in India is broken. Here are some ideas that could fix it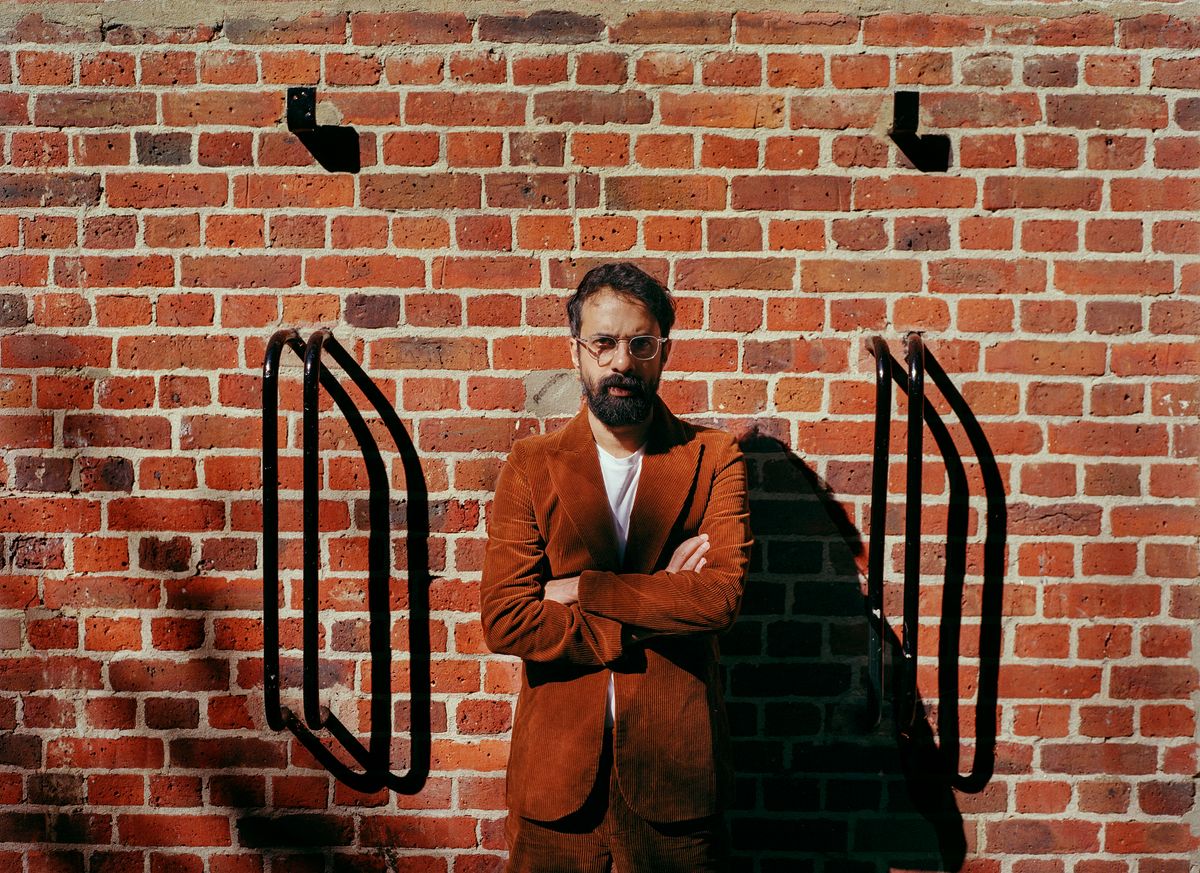 The theme of World Mental Health Day 2021 is 'Mental Health in an Unequal World'. The World Health Organisation is calling for countries to ensure that mental health services percolate down to all levels of society. Around the world, discussions and debates are taking place about how healthcare systems have failed to cater to rural communities, to the urban poor, to certain classes or ethnicities, to women, and to orientation-based minorities.
Adding another perspective to this discussion, Manah Wellness is organising a virtual panel discussion on October 10 around the issue of inequality in mental healthcare access in our country, and solutions for the same. As a part of this, we also asked some experts, influencers, and mental health advocates from different fields for their thoughts on the issue, and the solutions they suggest. Here's what they said.
"Destroy the taboos around mental health issues"
Ankur Tewari - Musician, Director, Actor, Writer
Ankur Tewari | Photo credit: Prarthna Singh
"One of the major causes of inequality in mental healthcare access today is the taboo around mental health conditions and illnesses. People don't understand that such issues are quite prevalent in society. Rather than acknowledge the problem, they refuse to identify it or address it. Therefore, the first thing we need to do is destroy the taboos around mental health issues.
We must also ensure that mental health awareness happens at all levels – from higher income groups to lower-income groups. All individuals must have access to good healthcare facilities of all kinds, regardless of their background or circumstances.
Also, I feel that the world is in dire need of empathy. If we could only start looking at other people with the lens of empathy, we will understand each other's problems better."
Tips to keep your employees happy & engaged.
"Practice kindness and understanding"
Amandeep Sandhu - Writer and Journalist
Amandeep Sandhu
"Mental healthcare for all is an ideal, but it's quite impossible to realise. Mostly because, even if we ignore the capacity to deal with the world, the fact is mental health is personal and private. Many times, we won't even know how exactly everyone involved is feeling, what they are thinking. That is why the goal looks elusive to me.
Our woeful health care system, our rigid and biased society, our tendency to label and judge each other, all contribute to the inequalities in mental healthcare access. On top of this, there is poverty. To me, poverty is a huge reason people are not only in crises, but also vulnerable to jolts that shake them.
Developing social and medical facilities will take a long time. Given the politics in the country, we can never be sure we will have good policies or funding. However, something that we can all do is practice kindness and understanding and create a world where we have a sense of being safe and accepted."
"Our social fabric doesn't allow conversations around mental health"
Dr. Marcus Ranney - Founder & CEO, The Human Edge
Dr. Marcus Ranney
"There's a knowledge inequity in our country. On one hand, you have mental health care professionals, academics, and activists raising awareness, and breaking the stigma around mental health online as well as offline. But on the other hand, there's still a large population that doesn't have the basic knowledge about mental wellbeing. So, lack of awareness is a big problem.
The social fabric of India is also such that it doesn't allow for these conversations to occur - whether in a domestic setting or in the education system, or even in the corporate environment. We haven't created a system that facilitates conversations about mental health.
Stress is deeply rooted in biology, but the solutions are templatised. The only real way of combating stress then, is to work at a biological level. Or, with what we call biohacking. When we understand that our mental health issues ultimately have a biological cause, it may help lift some of the stigma around mental health conversations."
Best tips to promote safety in the workplace.
"Awareness of mental health is the first step to create a foundation of care"
Shami Raj, Co-founder of Loop Health
Shami Raj
"The idea of 'mental healthcare for all' has two aspects: education or awareness, and access. Awareness of mental health is the first step to create a foundation of care. Unfortunately, there is a lot of stigma around this in homes, workspaces, and in education. Without awareness, any interventions will fail. On the access front, we need to think about the availability of care for different kinds of needs. There's now a profusion of online tools and apps for meditation and other things. However, we need to look at reaching across the social, economic, and other divides and make such solutions more accessible.
For equitable mental health access, we have to first overcome the awareness and stigma barrier. Second, there is a lack of mental healthcare providers. Mental health education that creates practitioners is still very underserved in India.
In terms of solutions, I believe government-initiated interventions in investments around building infrastructure in health centres; investing in more educational institutions that focus on mental health training; and spreading awareness through mass media would help. Meanwhile, workspaces should also adopt mental health-friendly practices with the at-par treatment of mental health conditions with other illnesses – by allowing time outs, paid leaves, and so on."
Learn how to build a positive work culture.
"Create an equitable society where basic needs are fulfilled"
Ajit Rangnekar, Director-General, Research and Innovation Circle of Hyderabad, and ex-dean, ISB
Ajit Rangnekar
"In an ideal or utopian world, prevention is far more important than treatment. We have to create a truly equitable society where nobody needs to worry about fulfilling their basic needs, where speedy and equal access to fundamental rights is assured to all, and where strife is absent in public life.
In real life, it may mean acceptance of mental health problems as a treatable issue like physical illnesses, easy access to mental healthcare, and a support system to help one overcome mental health problems."
At Manah Wellness, we provide innovative tools and professional support to dynamic startups, emerging businesses, and trusted brands. Browse our vast range of services and resources to support wellbeing and growth:
Wellbeing Ambassador Training Programme for Corporates
Wellbeing challenges for high-performance teams
Virtual onboarding best practices for 2022
Employee motivation strategies to maintain team morale