sexual harassment
Sexual Harassment Of Women At The Workplace: Mental health Impact
The emotional impact of sexual harassment at the workplace can be damaging to the victim, and needs to be addressed in a more sensitive manner.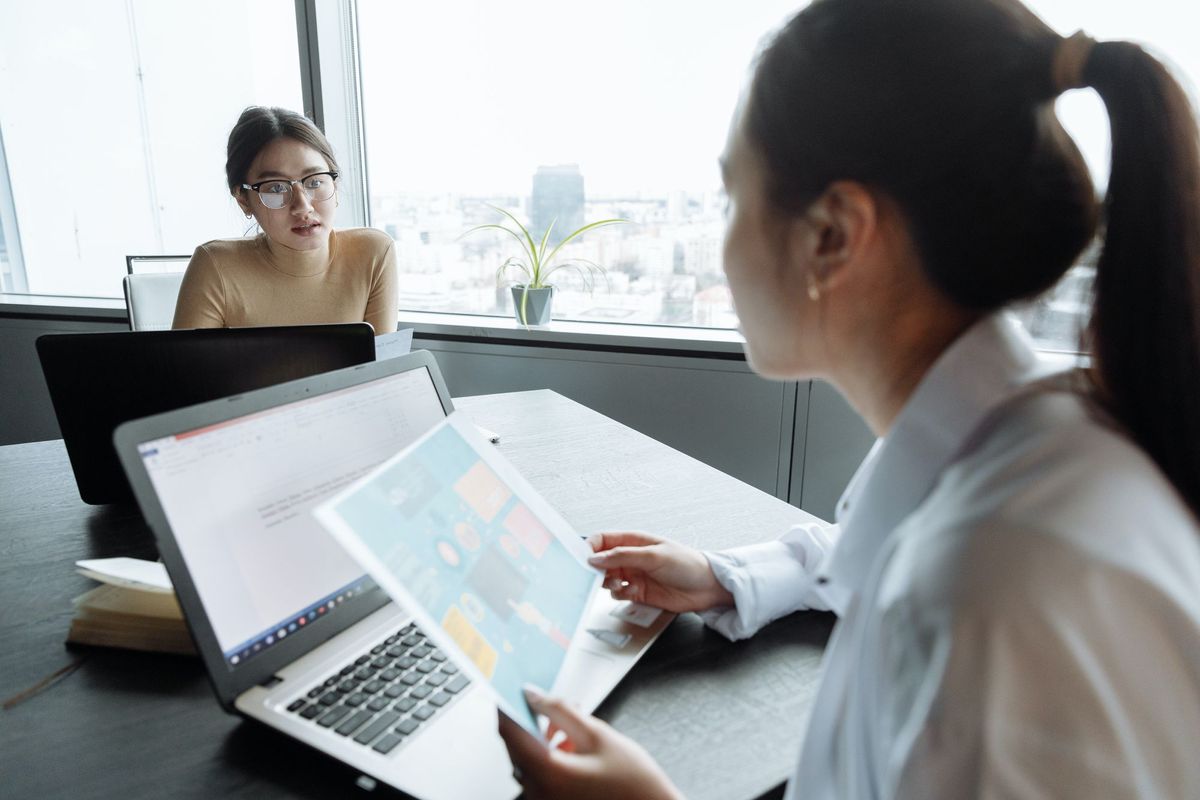 By Lalithashree Ganesh
'The Sexual Harassment of Women at Workplace (Prevention, Prohibition and Redressal) Act, 2013' (the Act) states that it is mandatory for every workplace with 10 or more employees to implement the rules in order to help identify, prevent, and provide a committee to address issues of sexual harassment at the workplace.
According to the Act, 'sexual harassment' includes any one or more of the following unwelcome acts or behavior (whether directly or by implication) any of the following:
Physical contact and advances
A demand or request for sexual favours
Making sexually colored remarks
Showing pornography
Any other unwelcome physical, verbal or non-verbal conduct of sexual nature
Sexual harassment affects the victim in many ways, primarily impacting their mental and emotional wellbeing.
How it affects the victim
"A man told a girl that she looks very beautiful in blue. She didn't want him noticing her, so she stopped wearing blue, stopped wearing sleeveless clothes, stopped wearing anything she thought was attractive. This is the extent to which sexual harassment can impact a person," says Sowmya Bhat, Advocate, SASHA India outlining the impact of sexual harassment at the workplace. "Our natural selves become so constrained. We are stopped from becoming ourselves. It has a deep impact on our personality," she adds.
Before deciding to raise a complaint, "99% of the victims cry and don't sleep for many days, go through a lot from the experience itself (from the constant staring, requests for sexual favours, sexual harassment), don't know who to speak to, feel helpless, feel that their career is over and their job at stake, begin to walk and talk differently, have lowered productivity, avoid attending conferences out of fear of having to confront the perpetrator there, have fears of safety, avoid people, keep interactions minimal and rarely socialize," says Bhat.
When the system lets you down
Although help is usually available, a lot of complainants tell the ICC (Internal Complaints Committee), "He's a nice man, it would be better to just warn him and let him go. He has a family." Bhat says, "There are various kinds of emotional reactions from the complainants themselves." This could be the result of a mixture of fear and shame; sympathy for the perpetrator and his family, stemming from the thought as to why they should suffer because of his actions or the incident. Social conditioning of women, that they are to 'compromise', 'adjust' and 'ignore' whatever they go through normalizes most of the harassment that they face.
Further, there are no statistics available on how many companies actually implement the mandates laid down by the Act, from setting up an Internal Complaints Committee (ICC) to addressing and resolving any issues of sexual harassment in the workplace. Often, workplaces that set up an ICC for the sake of compliance are not trained to address these issues and may not even be aware of the policy.
Counseling the victim and the harasser
The workplace should provide counseling to both the victim as well as the harasser, so that there could be a possible prevention of similar incidents in the future. Counseling is important so that the person who has experienced the harassment has better support to deal with the emotional unrest and move forward towards a sense of normalcy in the workplace.
For counseling to be effective it is necessary for the person to register voluntarily. Counseling cannot be imposed. In such situations, therapists have been recommended to help respondents change their behavior. Ishani Roy, Founder of Serein an organisation that works on diversity and inclusion at the workplace, says, "When a victim of workplace sexual harassment receives counseling, the transition back to the workplace is much easier. In a few situations where the victim does not receive counseling and support from the ICC it becomes difficult to return to the same organization."
Implementation across sectors
Public enterprises have come up with a simplified policy on the lines of the Act, to make it easier to implement. Yet there has not been an improvement.
Private companies that cater to international clientele and have a requirement to comply with partners overseas, fully implement the mandatory requirements as stated in the Act, 2013. They are known to take quick action and address the incident.
Bhat says, "It is also true that many workplaces don't know what sexual harassment is. Often, the nature of the job makes it very complex to report cases of sexual harassment, and they decide not to talk about it. For instance, hotels and restaurants rarely report cases of sexual harassment. Hospitals also find it difficult to implement it as there are so many different groups of people with different roles working every day, and a large number of people coming in and going out throughout the day. It is a very complex situation and there is an immediate need to find better ways to address it."
Many corporate companies often ask to set up an ICC and pretend that there is no problem. Bhat says, "Mostly, they find no one raising a complaint because of fear and a lack of confidence from the employees. The harasser is usually warned or fired, and if they work higher up the ladder, there is almost no action taken against them. If the victim of harassment has a history of friendship or a past relationship with the harasser, it is typically turned against the woman. There are also cases when young female employees initially respond due to fear of losing their job and later realize they're being manipulated by the harasser. In such cases, when they raise a complaint, the inquiry is laced with a lot of judgment."
The solution?
The solution lies with the workplaces themselves. If the ICC's are sensitized enough, there's no problem in handling the inquiry. "We are still very far behind in the sensitization route," says Bhat. In one instance, the harasser sent nude pictures to the victim via phone, and when a complaint was raised by her, he defended himself by referring to positive signs from past instances when he had messaged her late in the night and she had responded, 'goodnight'.
While some companies are ethical and have an ICC with members trained to address these issues, there are several thousands of companies which don't have an ICC at all. And some companies have an ICC but they have no awareness about sexual harassment, and rarely ever meet. The problems are many, and often go unaddressed.
To a large extent, it is also the attitude that matters. Workplaces/employees must refrain from trivialising the issue. The fear of reporting can then be eliminated to some extent.
Beyond the ICC, at the court of law
"It requires a trained ICC to come up with a proper reporting and inquiry," says Bhat. Sometimes, when the ICC is unable to resolve the case or either of the parties to the inquiries is unhappy with the proceedings, it reaches an appellate stage where the court of law is asked to solve the case. And this is known to be procedurally complex and quite an unclear process.
Each case is different
Although the objective for the Act is clear and very well laid out, the key is in:
Good implementation
Awareness programs for all employees
Training members of the ICC
The heart of the law
"We find that harassers are extremely good at their work. That's what makes it hard for victims to convince others about the harassment. Sometimes, people tend to equate brilliant minds to being good. Holding such a high view of them is what eventually shatters the notion," says Bhat.It is not enough to follow the letter of the law, but it is essential to tug at its real intent and purpose. Workplaces should make sure that the inquiry process happens with sensitivity, empathy and more emotional awareness. All of this requires thorough professional training.
Preventive measures at the workplace
Comply with the law
Set up an ICC at your workplace
Implement a policy that addresses these issues
Conduct awareness programs
With inputs from Sowmya Bhat, Joint Convener, SASHA India, and Ishani Roy, Founder at Serein.

Sowmya is one of the founding members of SASHA, and a socially conscious lawyer. She provides committed services under the Laws relating to sexual harassment at the workplace, as an External Member, trainer and Legal Advisor. She has long standing experience in legal awareness training and gender sensitization programs.
Ishani is an accomplished scientist who's now reimagining diversity solutions for today's enterprises. At Serein, she offers a range of services: unconscious bias trainings, leadership development, training for prevention of sexual harassment in the workplace and gender sensitization.
This article has been republished with permission from the Workplace Mental Health section of the White Swan Foundation's website.